It is clear that coaching, in all its variations, is expanding…especially these days!
Our Coaching Philosophy…
Organizations deserve the best coaches for their individual contributors through their C-Suite.
The Coaches deserve to receive for their true value and not be commoditized.
Based on our experience, philosophy, and Coach/Client needs we are bringing together 6 key services all revolving around coaching into one digital solution platform… Performance Success!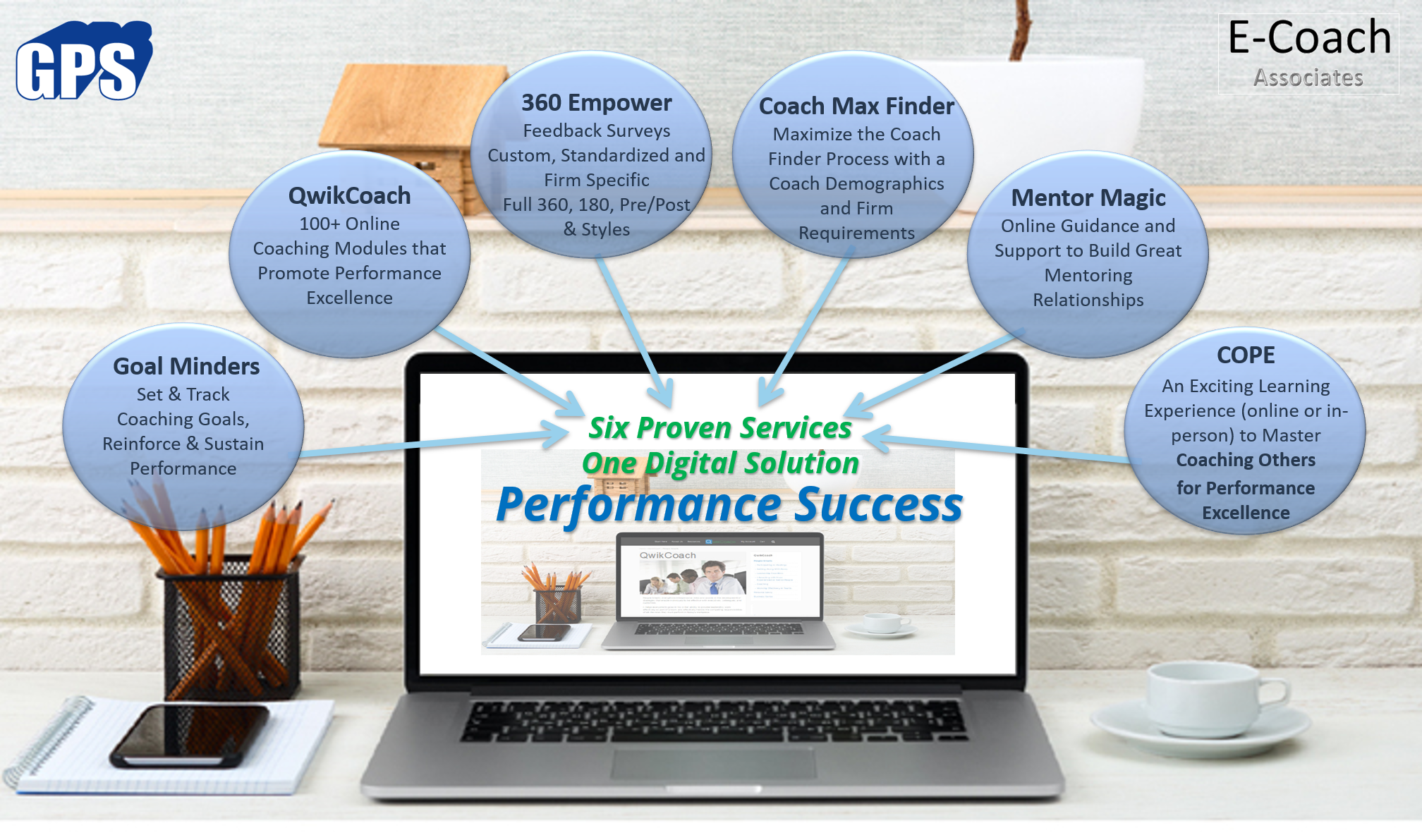 Coach Max Finder… From Clients for Clients
Our Coach database uses unique demographics that match client requirements. All coaches have successfully worked directly with clients and recommended by clients to share with other clients!
Coaches need to be invited by GPS or a client/HR recommendation and cannot join directly themselves.
Clients can have their own secure account pages, with all their approved coaches…including coaches, they have used previously.